Welcome to Willie Care Home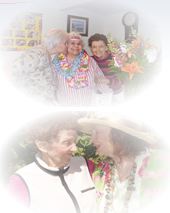 Our homes in Sunnyvale are both modern and classic. They are purposely built for the needs of senior living. We provide non- medical custodial care to all our residents--ambulatory, non-ambulatory, Dementia & Alzheimer's, Parkinson's, complicated medical conditions, and hospice with a higher level of care and personal attention with 24 hours a day, 7 days a week. Our facilities can each accommodate six residents. Our passionate caregiving staff in each home enables all the residents to receive extra special care while living in a warm, comfortable, and roomy environment. Willie Care Homes provide extensive staff trainings in responding to an individual's needs and desires.
Make your retirement life easier. We have a private setting waiting for you. Our highly qualified caregivers will provide your much needed support. Please call us at (408)368-1598 for more information.